Motlow Recognized with T-Mobile "Unconventional" Award
October 5, 2022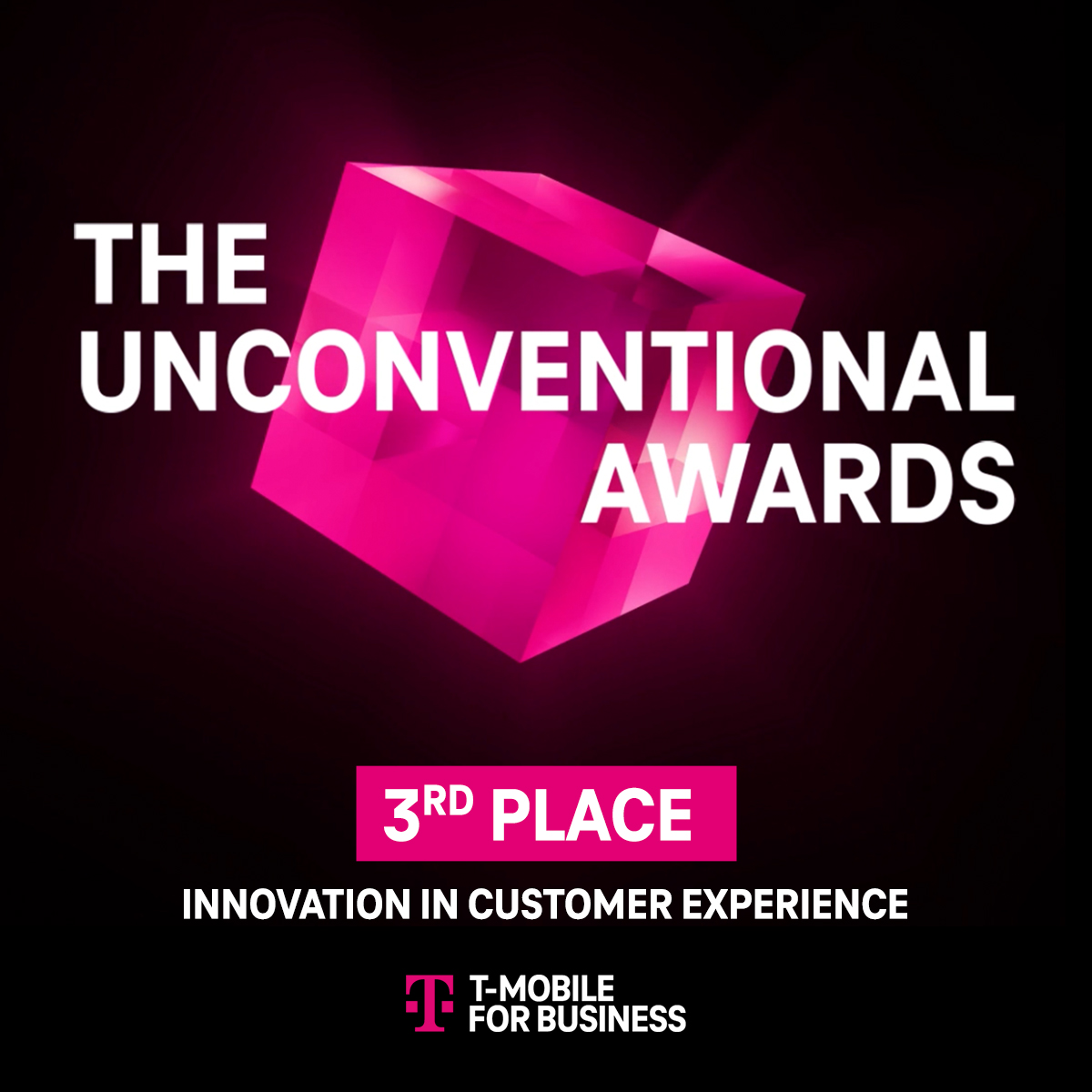 Recently, T-Mobile honored top innovators at its inaugural "Unconventional" Awards. The awards recognize T-Mobile business customers for disrupting their industries, breaking conventions, and challenging the status quo.
Motlow State Community College was awarded third place in the Innovation in Customer Experience category. Other categories include Innovation in Employee Enablement and Innovation in Industry. Motlow President Dr. Michael Torrence accepted the award via video.
"We are pleased to have partnered with the leading telecommunications company in the nation, T-Mobile. We are thankful that they chose to share our vision of powering student success. This initiative was unconventional and has proven to be very successful, especially in meeting the needs of the underserved populations," said Torrence.
Motlow will receive $5,000 to go to the Motlow College Foundation. The Foundation is a nonprofit organization that provides scholarships and financial assistance to Motlow students.
According to the T-Mobile press release, award criteria are based on embracing unconventional DNA, demonstrating originality, and measuring impact. The panel of judges included Phillipa Leighton-Jones, Barron's Group SVP, The Trust, The Wall Street Journal; Will Townsend, VP & Principal Analyst — Networking & Security, Moor Insights & Strategy; Matthew Griffin, Founder, 311 Institute; and Kimberly Wyman, VP of Customer Care for Business, T-Mobile.
"We were all blown away by the creative ways organizations are pushing boundaries and evolving experiences for their employees, customers, and students across a wide variety of industries," said Wyman. "At T-Mobile, we're all about forward-thinking solutions. It was incredibly inspiring to see so many of our customers taking an unconventional path to find new ways of doing business."
Last year, Motlow partnered with T-Mobile to provide 5G smartphones to 2,100 students across all campuses. The phones came with free service and unlimited hotspots for a year. The phones feature Outlook, OneDrive, Khan Academy, D2L Brightspace, and many more helpful options. Funding sources paid for the one-year free phone service blended to support students negatively impacted by the pandemic.
Deploying this program supported retention and overall student success. Motlow aims to prepare students with integrated services through work, training, and personal support.
The project ensured students are prepared for the future and have the technology needed to succeed. Motlow State is working with faculty to develop a curriculum focused on augmented reality (AR) and virtual reality (VR) to enhance learning in and outside the classroom.