More than 35 Students Graduated from Motlow Before Finishing High School
June 9, 2022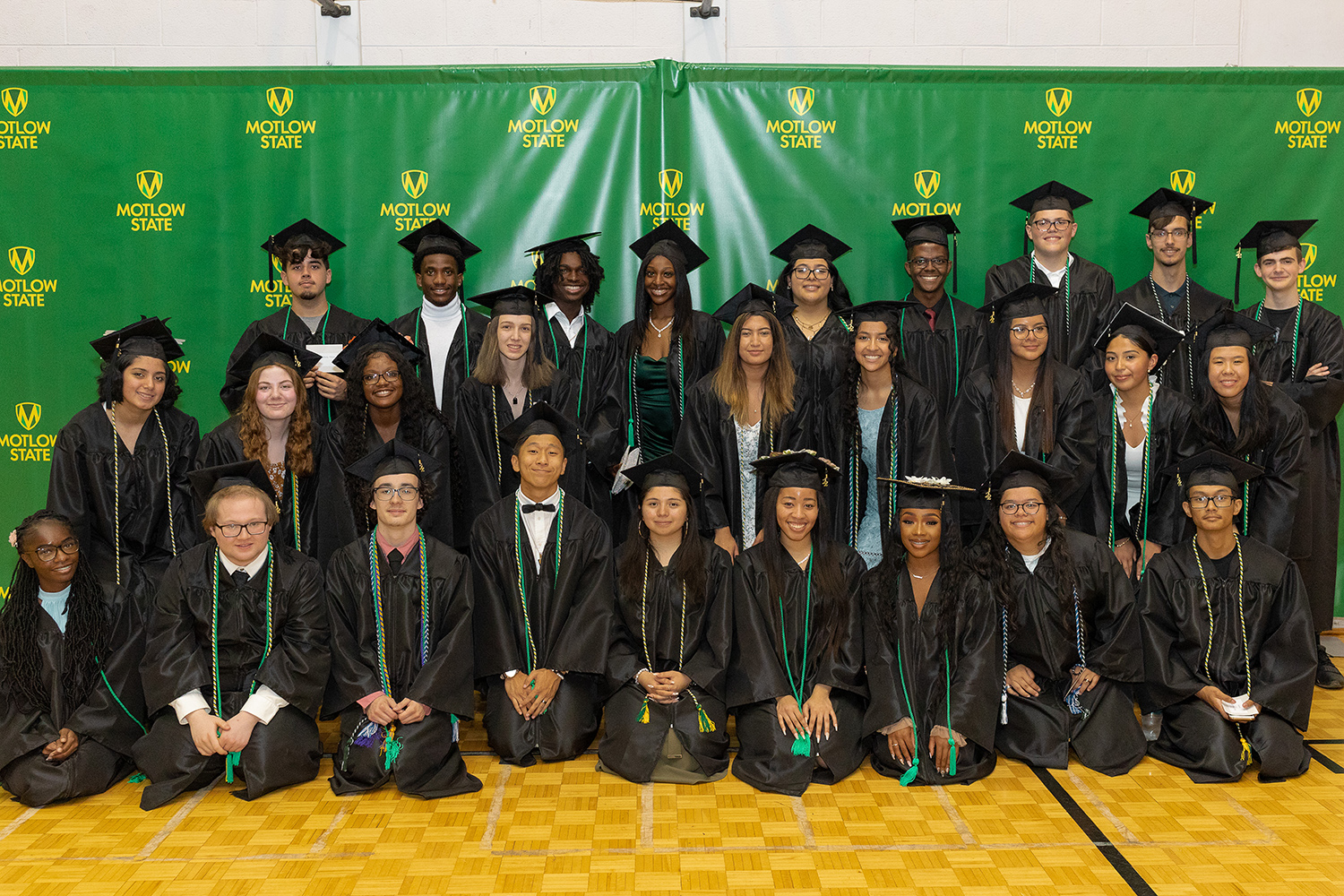 High school students across middle Tennessee graduate with associate degrees from Motlow State Community College each year. This year, 29 LaVergne High School graduates completed their degrees from Motlow prior to graduating from high school. Some are headed to the military, one to Tuskegee University, two to the University of Alabama, and several are staying in Tennessee to pursue bachelor's degrees from MTSU, UTC, TTU, Lipscomb, and more.
Additionally, three students graduated from Oakland High School with Associate of Applied Science degrees in Mechatronics. Four Tullahoma High School students, three Dekalb High School students, and one Moore County High School student completed their Motlow associate degrees before graduating high school this year, thanks to Dual Enrollment.
"Dual Enrollment is a fantastic opportunity for high school students. It provides a way to take a class and earn both high school and college credit simultaneously. Dual Enrollment allows students to explore topics outside of typical high school offerings and affords them the chance to accumulate college credit at an incredibly discounted rate," explained Edie Brasher, Dual Enrollment High School Programs Coordinator at Motlow.
Dual Enrollment is essentially college-level courses completed while in high school. Through the dual enrollment program, Motlow specializes in making sure students get a tremendous early college experience. Juniors and seniors in high school can take college-level courses at their high school or a nearby Motlow campus.
Their achievement was made possible by completing Motlow's Dual Enrollment program. LaVergne High School has now had more than 100 students earn associate degrees before graduating from high school, and many others who have a completed high school with some college credit already under their belt.
LaVergne High School started offering Dual Enrollment courses in 2012. The program transitioned to offering associate degrees in 2018. It didn't develop the Early College program until the 2021-22 school year. The program's impact on students can already be seen throughout the community.
"It is important to note that a ripple effect is taking place within our school. More of our students and parents want to participate in the program. Parents from other counties frequently call to inquire about enrolling their children. We hope that what we have started can be duplicated in other districts to benefit as many students as possible," said Hope Bakari, LaVergne High School Assistant Principal.
Benefits of Dual Enrollment
Earn college credits with affordable tuition
Save money by utilizing a dual enrollment grant, if eligible
Broaden opportunities for academic challenges and expand course selection
Transition seamlessly from high school to college
Get an early start on earning college credits or even a degree
Research indicates that dual enrollment students are more likely to complete college degrees and are more likely to progress to advanced degrees
"Parents and students can count on our department; whether a student takes one online class or is on-campus full-time earning their associate degree. We work diligently to ensure we're maintaining academic rigor while supporting our students through high school completion and Motlow graduation," said Brasher.
Additionally, Dual Enrollment courses are covered by the Dual Enrollment Grant and the Middle College Scholarship, so many students complete their associate degrees debt-free. For high school students seeking college credit without earning a degree, students are allowed five free classes from the state through the Grant.
Find out more about why Motlow is a leader in Dual Enrollment in Tennessee.
Tennessee's Community Colleges is a system of 13 colleges offering a high-quality, affordable, convenient, and personal education to prepare students to achieve their educational and career goals in two years or less. The system offers associate degree and certificate programs, workforce development programs, and transfer pathways to four-year degrees. For more information, please visit us online at tbr.edu or visit Motlow at motlow.edu.