The Future of Motlow-Fayetteville
October 2, 2023
Motlow's Fayetteville campus celebrated 30 years of rich history in 2023. In addition to continuing the existing catalog of courses, Motlow has exciting developments on the horizon that it looks forward to sharing with the Lincoln County community.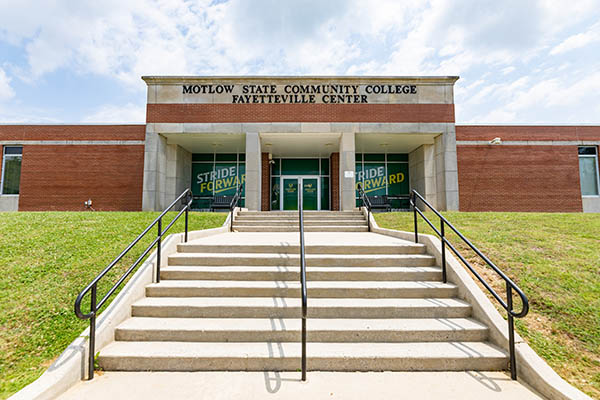 In recent years, Motlow-Fayetteville broadened its list of course offerings for students by acquiring Animal Science programs and expanding options in the Health Sciences field. Plans to expand the nursing program continue as the campus hopes to have Surgical Tech and Central Processing Programs in the future, pending the approval from the Southern Association of Colleges and Schools Commission on Colleges.
Surgical Technology is an Associate of Applied Science (A.A.S.) degree that trains students to work in the operating room. Surgical Technologists prepare the operating room, prepare patients, and assist surgeons. The two-year degree is designed to transition graduates directly to the work force once they complete the National Certification Exam.
Central Processing or Sterile Processing Technology is a certification that trains students to prepare and sterilize medical equipment to promote sanitary working conditions in medical offices. This one-year program prepares students to take the C.S.D.P.T. Certification Exam and transition to the workforce. The campus will announce more upcoming programs at the anniversary event.
The Mechatronics program also expects to see substantial growth in the future. The first improvement that is set in motion is the addition of Machine Vision Technology. Through the addition of cameras, machines can take pictures that assist with quality control, detecting errors, positioning parts, and tracking products. According to Director of Mechatronics Eric Reynolds, "The Mechatronics program is always investing in new equipment to stay abreast of the latest developments in automation and manufacturing. This year, we are adding new equipment and training to be able to include machine vision technology."
Motlow's new chapter of SkillsUSA includes students from the Fayetteville campus, some of whom participated at this year's conference. SkillsUSA is an organization dedicated to helping Career and Technical Education students in middle school, high school, and college with applying skilled trained. Reynolds led some of Motlow-Fayetteville's Mechatronics students to compete in the Mechatronics portion of the SkillsUSA conference, and Reynolds hopes to continue this.
This year, the Mechatronics program made dual enrollment classes available at all Lincoln County and Fayetteville City high schools. Future students will have the option to achieve an A.A.S. in Mechatronics while still in high school.
Motlow is thankful to offer these opportunities to the Lincoln County community that made the Fayetteville campus's existence possible. Many more programs are in the works and will be added to the program finder at Motlow.edu/academics/programs. Contact Recruitment at 931-393-1868.