Only Middle Tennessee One-Year Paramedic-to-RN Bridge Continues
August 3, 2023
For those looking to deepen their career in the medical field, Motlow State Community College offers a one-year program that allows Paramedics to obtain an Associate of Applied Science in Nursing.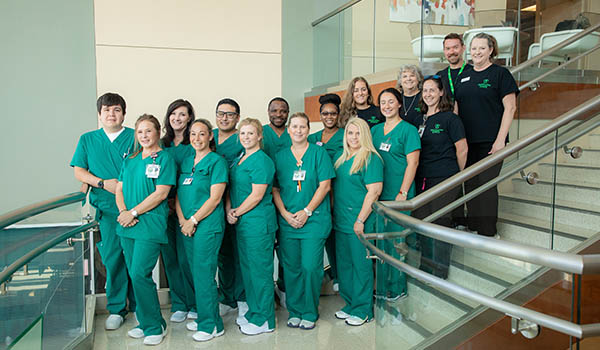 Pictured from left to right: Raul Narvaez, Jana Burks, Kerri Locker, Sarah Napper, Jesus Narvaez, Kasey Britt, Chidierbere Iwueke, Ashley Bugg, Jasmine Reams, Deborah Farley, Jaley Reed, Interim Director of Nursing Brittany Clark, Nursing Instructor Linda Hemmila, Nursing Instructor Katy McDonald, Nursing Instructor Mark Miller, and Nursing Instructor Shelly Dallas.
The demand for all healthcare workers continues to rise. The need for nurses is particularly critical, and that need is forecast to continue. Leaders in healthcare know that the best way to recruit new nurses is to look to a proven market. Paramedics are considered an ideal target audience to cultivate in addressing the nursing shortage. Paramedics have a demonstrated passion for patient care and are already well-established clinicians. The goal is to entice licensed paramedics into broadening their clinical prowess and becoming a new nimble resource to address the nursing shortage.
Motlow's paramedic and nursing programs include active field training experiences such as the College's recent Simulation Day. Students test their skills in mock scenarios designed to closely reflect real-world clinical experiences. Events such as these allow clinical students to increase their confidence in order to handle real-life situations efficiently.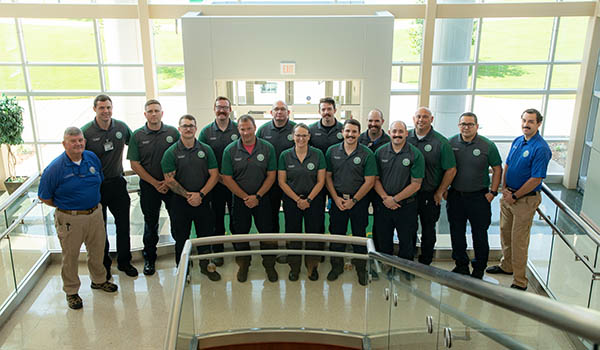 Back row: Instructor Michael Peveto, Ben Yeargen, Ridge McMahan, Adam Ross, Randy Shaw, Scott Creighton, Justin Bradford, Jeremiah Spivey, Christopher Llanes, and Instructor Adam Eckert.
Front Row: Taylor Fitzgerald, Joshua Byrd, Nicole Miller, Brandon Tarver, and Nick Lanzafame.
Students who choose to take the Paramedic-to-RN Path may be eligible for TN Promise and TN Reconnect coverage. This year, applications for Motlow's program close on September 30. To apply, students must submit their Paramedic license and schedule to take the HESI A2.
To submit an application or to learn more, contact [email protected]. View the full Facebook gallery of Simulation Day photos at facebook.com/MotlowStateCC/.