Motlow State to Host Nurse Pinning Ceremony
April 14, 2023
Motlow State hosts its 49th Nurse Pinning Ceremony on Saturday, May 6, at 2:00 p.m. at the Lynchburg-Tullahoma Moore County Campus in Nisbett Gymnasium. The event recognizes this year's nursing graduates from all of Motlow's campuses and their excellence in the completion of this program.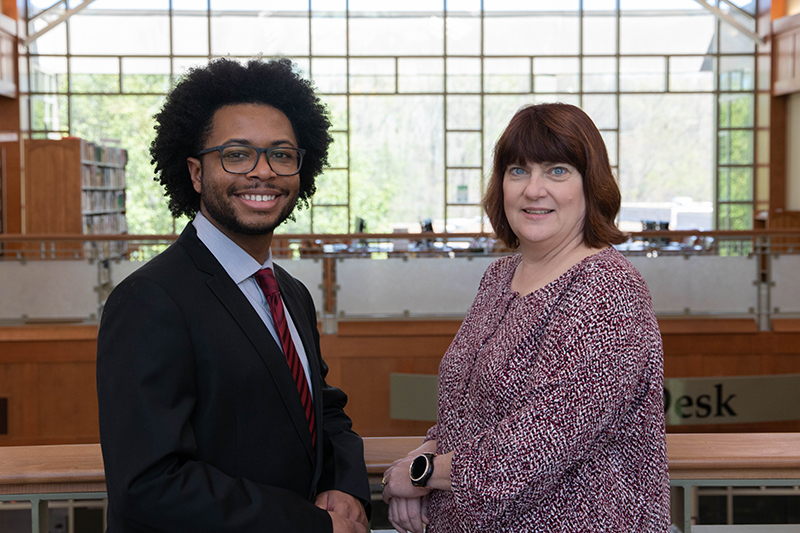 Pictured here (L-R). President of the Student Nurses Association Kaleb McKissick and Dean of Nursing and Allied Health Dr. Amy Holder.
Seating is open, and parking is free. Nurses pinned during the ceremony graduate with an Associate of Applied Science (A.A.S.) degree at Motlow's May 8 graduation ceremonies at MTSU. For more information about graduation, please visit motlow.edu/graduation.