Harton Realty Makes Gift to Motlow College Foundation
February 15, 2023
The Motlow College Foundation was honored with a generous gift from the Harton Family Partners and Harton Realty. The donation will support the Foundation's mission and Motlow students. "We are honored that the Harton family and Harton Realty have supported us in such a great way," said J. Mark Hutchins of the Motlow College Foundation. "Their outstanding commitment to Motlow exemplifies their community spirit and support of our region."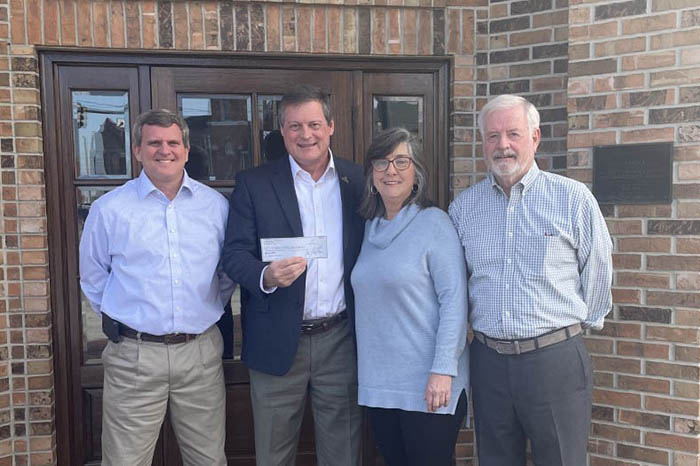 Pictured here: (L-R). Daryl Welch, Assistant General Manager- Harton Realty; J. Mark Hutchins, Motlow College Foundation; Florence Hull, General Partner-Harton Family Partners; Joe Lester, General Manager-Harton Realty


Motlow College Foundation is a nonprofit 501(c)(3) organization dedicated to generating support for Motlow State Community College by raising funds, increasing visibility, and strengthening partnerships between the College, state, and local communities.

Tennessee's Community Colleges is a system of 13 colleges offering a high-quality, affordable, convenient, and personal education to prepare students to achieve their educational and career goals in two years or less. The system offers associate degree and certificate programs, workforce development programs, and transfer pathways to four-year degrees. For more information, please visit us online at tbr.edu or visit Motlow at motlow.edu.