Taking a Gap Year is Costly, Motlow Can Help
June 8, 2022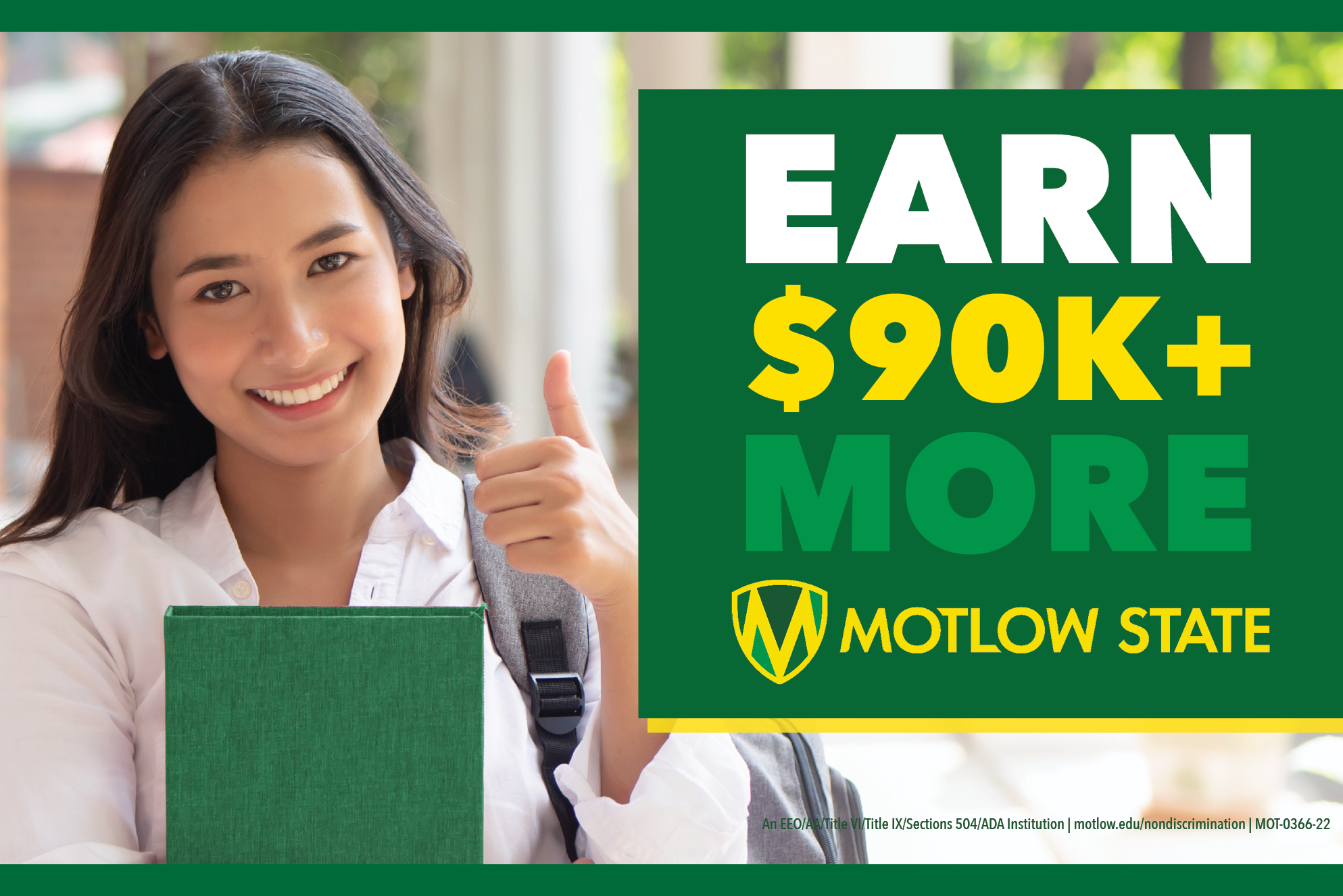 Some high school graduates may be considering sitting out this year and waiting on Fall 2023 to begin their higher education enrollment. However, taking a gap year could cost students $90,000 in the course of their lifetime.
The Federal Reserve Bank of New York has calculated that taking a year off between high school and college can have a significant financial impact on your lifetime earnings, of more than $90,000. Taking a "gap year" before enrolling in college forfeits a year's worth of post-collegiate wages that their non-gap-year peers are enjoying, as well as the experience and pay raises. The bank also estimates that taking a gap year cuts the return on your college investment by 13 percent.
"There are valuable reasons to consider taking a gap year, such as travel or unique life experiences. Those opportunities are particularly attractive if scholarships, tuition costs, and long-term gains such as salary increases and retirement growth are not critical college planning priorities," said Motlow Vice President of External Affairs Dr. Terri Bryson. "However, taking a gap year can result in loss of scholarships such as TN Promise, a last-dollar scholarship that covers tuition and fees. That can be a huge loss."
Every year postponed is a year of lost salary, lost retirement savings, and lost career growth. Delaying college for a year could also mean that college will be more expensive when the learner finally enrolls.
In addition to jeopardizing any scholarships or aid you may receive, working during the gap year means the learned will have earned additional income that must be included in their Free Application for Federal Student Aid (FAFSA). This could decrease their overall financial award.
TN Promise provides two years of tuition-free attendance at a community or technical college in Tennessee. According to the Community College Review, the average tuition for Tennessee community colleges is $6,149 per year. This cost is significantly higher at four-year institutions. Many higher-education institutions increase tuition each year, making the gap year even more costly.
"When it comes to counting the cost and making a great college start decision, Motlow pays huge dividends," said Bryson. "The cost of tuition at Motlow State is significantly lower than four-year institutions. And many Motlow students qualify for Tennessee Promise and Tennessee Reconnect scholarships that can make earning a degree at Motlow cost significantly less, or even free."
Tuition inflation is something else to consider. According to the website Finaid, at some universities and private colleges, tuition rates increase each year at about twice the general inflation rate. In contrast, Motlow's last tuition increase was a mere two percent and that was more than two years ago.
Every day without a degree is a loss. It's a loss of income, loss of career advancement opportunities, loss of retirement benefits, and more. It also causes people to postpone key lifetime accomplishments such as buying a new car, owning their own home, and taking a big trip. College is about more than a degree. It's about the degree of quality of life you can achieve. Motlow State has a lot of options for potential students to explore. The College's Program Finder enables users to explore Motlow and find the plan and resources to fit their needs. At a fraction of the cost of classes offered at four-year institutions, a college student can save thousands of dollars each semester by choosing Motlow.
A recent Forbes article about closing the skills gap pointed out that two-year degree graduates enter the workforce sooner and spend less earning their credentials. Earning their degrees in one to two years, graduates can enter the workforce sooner than students enrolled in four-year degree programs. Two years at a community college is often the cost of just one semester at many private universities — yet their starting salaries can be similar.
Motlow State's Fall classes start on August 22. Motlow recommends applying as soon as possible so the College has time to help new students get all necessary financial aid in place. A gap year can be enticing, but don't let it shrink future earnings. With five campus locations and a wide variety of online options, those interested in earning a great education at Motlow State can stay local and save money. Get started today by visiting motlow.edu/apply.