Smyrna Student Succeeds as Role Model at Motlow
July 26, 2022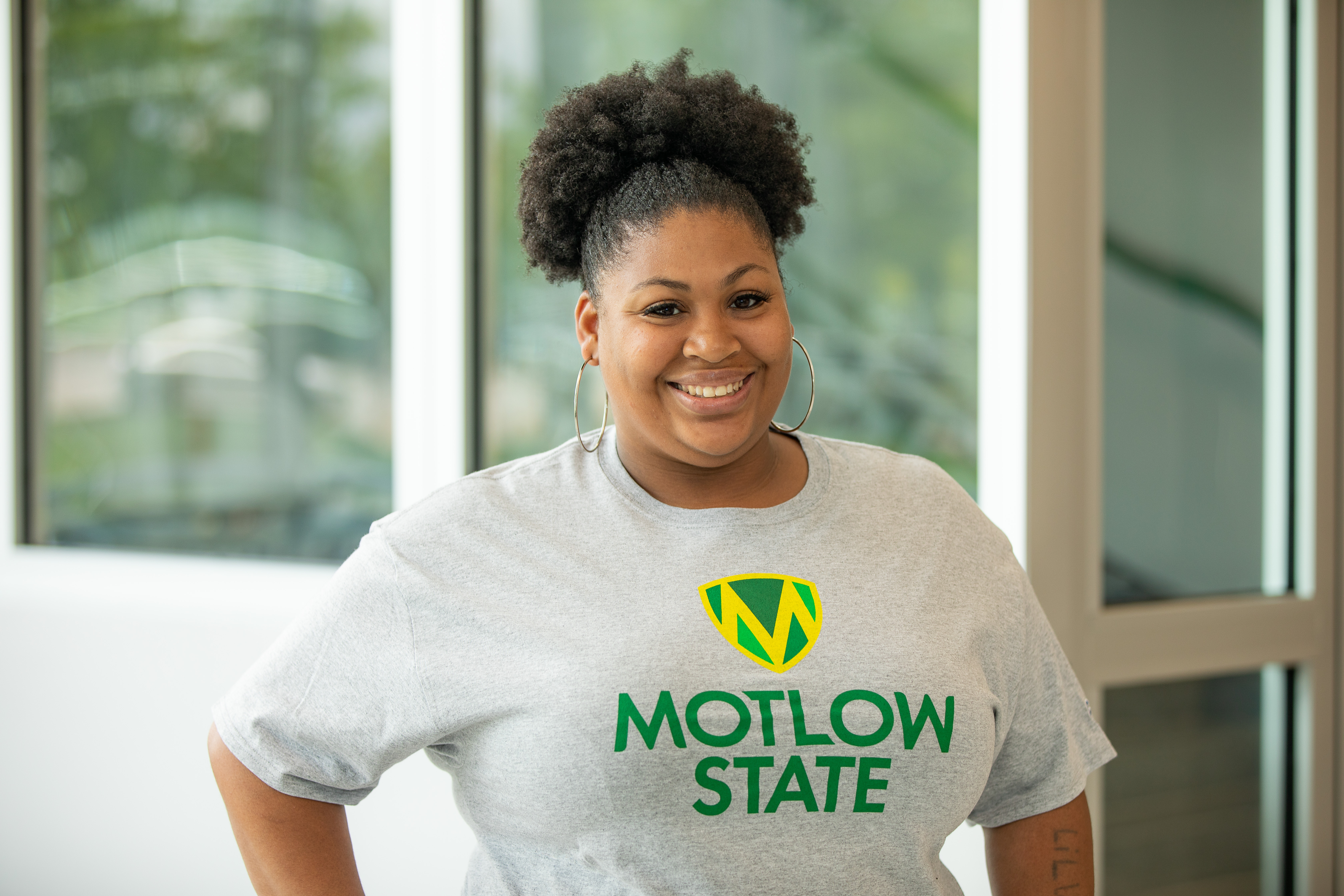 Now is the time for adults to come back to college and finish what they started. Nationwide, more than 39 million people have completed some college but didn't finish their degree or credential in 2020, an increase of more than eight percent from the previous year. There are a lot of reasons students don't complete their education journeys, such as inflation, job market, and pandemic fatigue. Motlow State Community College can address all of that with affordable tuition, career placement assistance, and a low student-faculty ratio. Motlow is the perfect example of affordable, accessible, and quality education.
In 2007, Valencia Long Boyd, of Smyrna, graduated from high school as an expectant mother. It was not until 2012 that she began to attend Motlow State for the first time.
"I started and stopped because I was juggling full-time work, parenting, and school," Boyd explained. "I am at a point in my career where I want to grow, and I feel like a degree is needed."
She returned to Motlow in 2021, taking advantage of the TN Reconnect program to pay for tuition and to take advantage of the Adult College Express (ACE) program for busy adults. Boyd's return to college was sparked by her desire to be a positive role model for her high school daughter. According to Degree Solutions, parents who model education attainment for their child are more likely to have a child who seeks higher education immediately after high school. Approximately 85 percent of children aged 18 to 24 whose parents have earned a bachelor's degree or higher will attend college.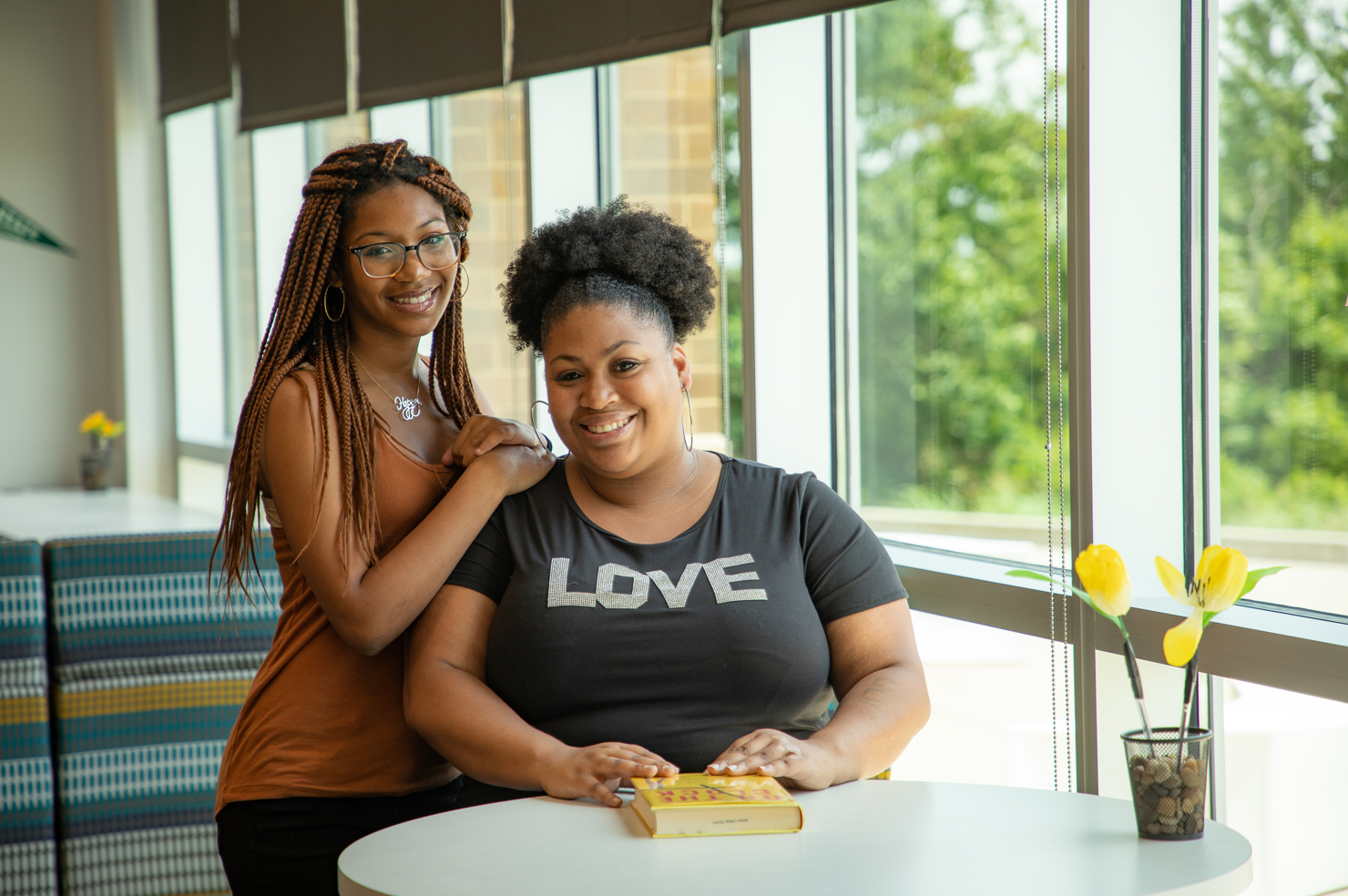 "I want to show her that obtaining a degree is important and attainable," she said. "I have spoken to several people who spoke highly of the school and curriculum at Motlow. I wanted to attend a school that offered an accelerated program."
Motlow's supportive adult programs are designed to foster second chances when life circumstances have prevented people from pursuing higher education. The College offers a Weekend College program for working adults, busy scholars, and those who have family and other life circumstances who can best be served by an accelerated education. The Weekend College program allows students to complete a three-hour credit course in three consecutive weekends. These classes are in session on Fridays from 5 to 9 pm and Saturdays from 9 am to 5:30 pm.
Some high school graduates go straight into the workforce rather than start college. Many high school graduates begin college but do not finish for a variety of reasons. Research shows that more than 50 percent of adult students who decide to come back to college re-enroll at a community college. No other type of institution comes close to this percentage. Most report that it is the focus on student success that attracts them. Returning adults are one of Motlow's fastest-growing student populations.
"I would absolutely recommend returning to college to others! It has helped me evaluate life. I have thoroughly enjoyed the journey and am excited to continue moving forward," she said. Long Boyd plans to continue her education and pursue a bachelor's degree.
"Now is the right time for adults to return to school and complete their degree. TN Reconnect can take the worry of paying for college by paying tuition for eligible students," added Allison Barton, Director of Adult Initiatives at Motlow. To be eligible, students must not have earned an Associate or Bachelor's degree, not be in default on student loans, complete the FAFSA. Additionally, students must be 23 years or older, and complete the TN Reconnect application and enroll in a minimum of 6 credit hours a semester. Motlow offers many academic programs for adults to complete online or on-ground.
Motlow wants to help returning students get back into college and finish their education. The College offers free tuition for eligible adults. For those who may not qualify for free tuition, it is important to note that the cost of tuition at Motlow is a fraction of the price at four-year institutions. Fall classes start on August 22. It's not too late to register and apply. Visit Motlow.edu/apply to learn more.
Tennessee's Community Colleges is a system of 13 colleges offering a high-quality, affordable, convenient, and personal education to prepare students to achieve their educational and career goals in two years or less. The system offers associate degree and certificate programs, workforce development programs, and transfer pathways to four-year degrees. For more information, please visit us online at tbr.edu or visit Motlow at motlow.edu.