Renee Austin Named EVP of Business and Finance
August 24, 2022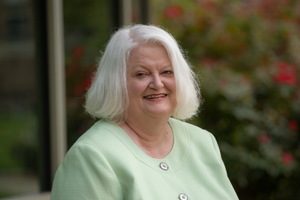 Lafayette resident Renee Austin has been named Executive Vice President of Business and Finance at Motlow State Community College. Austin started at Motlow on July 1.
"I am excited to be a part of the Motlow team. The faculty and staff that I have met and worked with have been welcoming and professional," Austin said. "I am committed to working with faculty, staff, students, the Motlow Foundation, employers and the community to promote Motlow and serve students. My family is also excited and supportive of my joining the Motlow team."
Prior to Motlow, Austin served as the assistant vice president of Business and Finance at Volunteer State Community College in Gallatin. She earned her Master of Business Administration from Tennessee Technological University. Additionally, she serves as a TN Achieves/Promise mentor and is a member of the Macon County Education Foundation.
As EVP for Business and Finance at Motlow, it is Austin's job to ensures the fiscal operations of the College are carried out in accordance with generally accepted accounting principles, state and federal statutes, and TBR policies and procedures. Austin assists with developing and implementing a financial vision for Motlow congruent with the mission and objectives of the College. Her position is also responsible for Auxiliary Enterprises (Bookstore and Food Service), and serves as Treasurer of the Motlow College Foundation.
"I strongly believe in the importance and value of education to promote the advancement of our communities which is the reason a majority of my career has been in higher education. The Motlow EVP position provided an opportunity to join a great community college making a difference for students," she said. "Motlow is committed to serving students by being innovative and collaborative; and committed to developing partnerships with employers, businesses and other educational institutions."
Motlow's Business Office promotes the College's financial well-being and promotes compliance with multiple accreditation agencies. Motlow was named the number one Top Performing College in Tennessee since 2019. For more information, visit Motlow.edu.