Motlow Hosting Student Recognition Awards Day April 27
April 19, 2022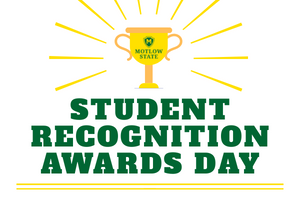 Motlow State is hosting a Student Recognition Awards Day on April 27 at 2 p.m. in Nisbett Center at the College's Moore County Campus.
Student recognition awards will be presented to those who have demonstrated outstanding achievements in academics, athletics, student government, military service, and student leadership/organizations.
"We are excited to honor the accomplishments of these students, who represent the highest academic standards," said Charle Coffey, interim executive vice president for Student Success and Academic Affairs at Motlow. "Students, family, and community members are invited to come and join us as we recognize the achievements of our students."
Students receiving academic awards have been nominated and selected by Motlow faculty and administration. Awards include recognition of students who represent the best-of-class academic performance, college engagement, and peer leadership.
For more information, contact Motlow Executive Director of Community Relations Brenda Cannon at [email protected].
Tennessee's Community Colleges is a system of 13 colleges offering a high-quality, affordable, convenient, and personal education to prepare students to achieve their educational and career goals in two years or less. The system offers associate degree and certificate programs, workforce development programs, and transfer pathways to four-year degrees. For more information, please visit us online at tbr.edu or visit Motlow at mscc.edu.