Motlow College Foundation Hosts Annual Charles Gleghorn Invitational Golf Tournament May 6
November 13, 2019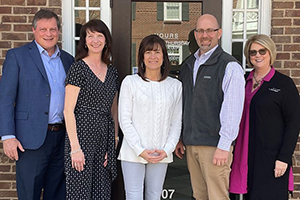 The 30th Annual Charles Gleghorn Invitational Golf Tournament is set for Friday, May 6, at the Pebble Creek Golf Club in Fayetteville. The tournament is sponsored by the Bank of Lincoln County and benefits the Motlow College Foundation.
The Gleghorn Invitational is a four-person scramble with a morning tee time at 8 a.m. and an afternoon tee time at 12:30 p.m. Breakfast is available at 7:15 a.m. and lunch will be served at noon.
In addition to awarding cash prizes for first, second and third places for each of three flights, special prizes will be given for closest to the pin and longest drive. Howard Bentley Chevrolet Buick GMC is the hole-in-one sponsor this year.
The entry fee for the tournament is $450 per team, and includes green fees, cart rental, mulligans, food, drinks, and goody bag. The rain date for the event is May 13.
For more information or to register for the tournament, contact Jill Storey or Mark Howell at Bank of Lincoln County at 931-433-1708, or contact Phyllis Daniel, Sharon Bateman or Mark Hutchins at Motlow College Foundation at 931-393-1543. Online registration is available at www.mscc.edu/give/golf-tournaments.