Homeless to High Pay: One Student's Desire to Succeed
November 2, 2022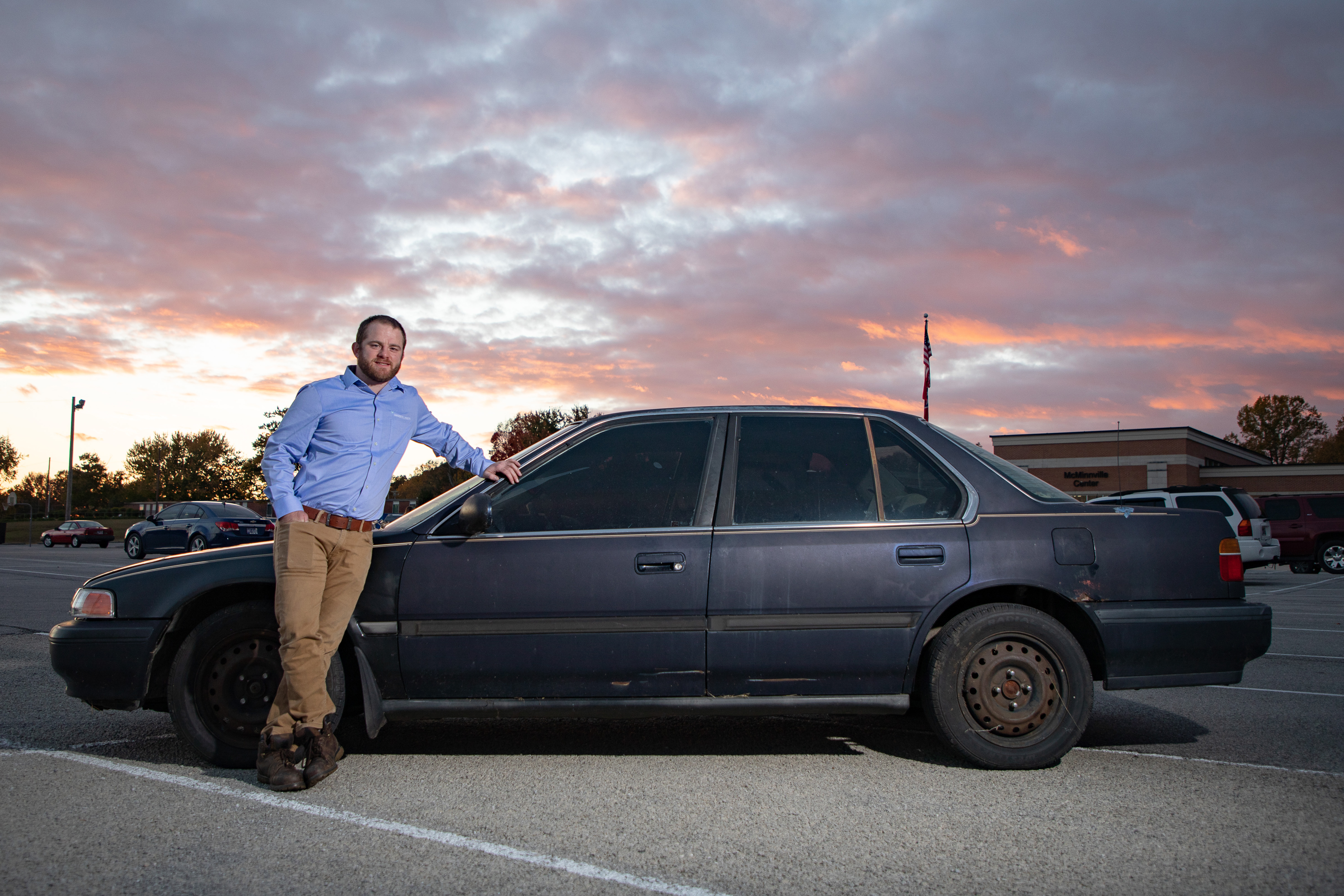 "I was staring at a blank test. I didn't know where I was going to sleep that night. I couldn't think at all. I told myself I couldn't do this," recalled Quebeck resident LeGrand Sommers, 2022 graduate from Motlow State Community College. Just a few credit hours from finishing his degree, he handed his blank test to Mechatronics Associate Professor Paul Sand.
"I looked at the blank paper and said to him, LeGrand, this isn't you," said Mechatronics Associate Professor Paul Sand. "I knew that he was hard-working and one of my best students. Him not completing an assignment was not a good sign and highly irregular."
At that moment, Sommers broke down and told his teacher everything he had been dealing with and the challenges he was facing. He said his biggest challenge in completing his college education was finally acknowledging that he needed help and reaching out to his instructor. He was struggling with homelessness, financial crisis, and depression. "Small things felt like mountains, and it was overwhelming."
Sommers graduated from Murfreesboro's Blackman High School in 2012. He admits that he struggled with school and discovered during his senior year of high school that he has ADHD. However, in 2015, he decided to start college in Chattanooga. There, he began his studies in mechanical engineering.
"My grandfather was an engineer, and I wanted something that would lead to a job. I like working with my hands, so engineering seemed like a good fit," said Sommers. "I knew I needed to save money to attend college and earn an engineering degree."
Before completing his degree, he found himself in a bad living situation and ultimately had to drop out and move back to Murfreesboro. Sommers is one of 10 children. When he lost his house in Chattanooga, he took his limited financial resources and purchased a 7-foot by 10-foot tiny home.
In January 2018, Sommers tried to relaunch his education. After only one semester, he found out his mom had been diagnosed with cancer. She passed away in August 2018. This spurred him to pursue a bachelor's in mechanical engineering from a four-year institution in Cookeville.
Sommers pulled his tiny home to Cookeville and found someone willing to let him set it up in their yard for a small monthly fee. He lived there without running water while attending school part-time and working to support himself from the Fall of 2018 through 2020.
"This was a difficult time for me," he said. "I had no shower. It was pretty much a place to sleep with lights. I could access water from a hose. I pretty much lived off the dollar menu at Taco Bell." During this time, he would shower at the fitness center on the campus of the college he was attending at the time. Studying was difficult because he didn't have the internet at his tiny home. He said he sometimes slept in his truck on campus and stayed there because it wasn't much different than sleeping in the tiny home anyway.
Sommers secured an internship with Hutchinson while attending his second college. Then COVID hit, eliminating his ability to use campus facilities like the gym and library. Even though he had completed several classes towards a bachelor's degree, he said he didn't feel like the degree he was working towards would be helpful because it didn't have practical hands-on experience and didn't offer certifications that employers desired.
"I had to make a decision. I was out of money and had student loan debt. I knew I would have to drop out," he explained. But he didn't want to be in debt for nothing.
Sommers found a place in McMinnville and moved his tiny home to it.
"I didn't stay there the first winter because I didn't have electricity in that location. I slept with family, friends, and even at my girlfriend's house," he said. "I was very dependent on her. My own family didn't know much about what I was struggling with at the time. I made things harder on myself because I didn't want to ask for help."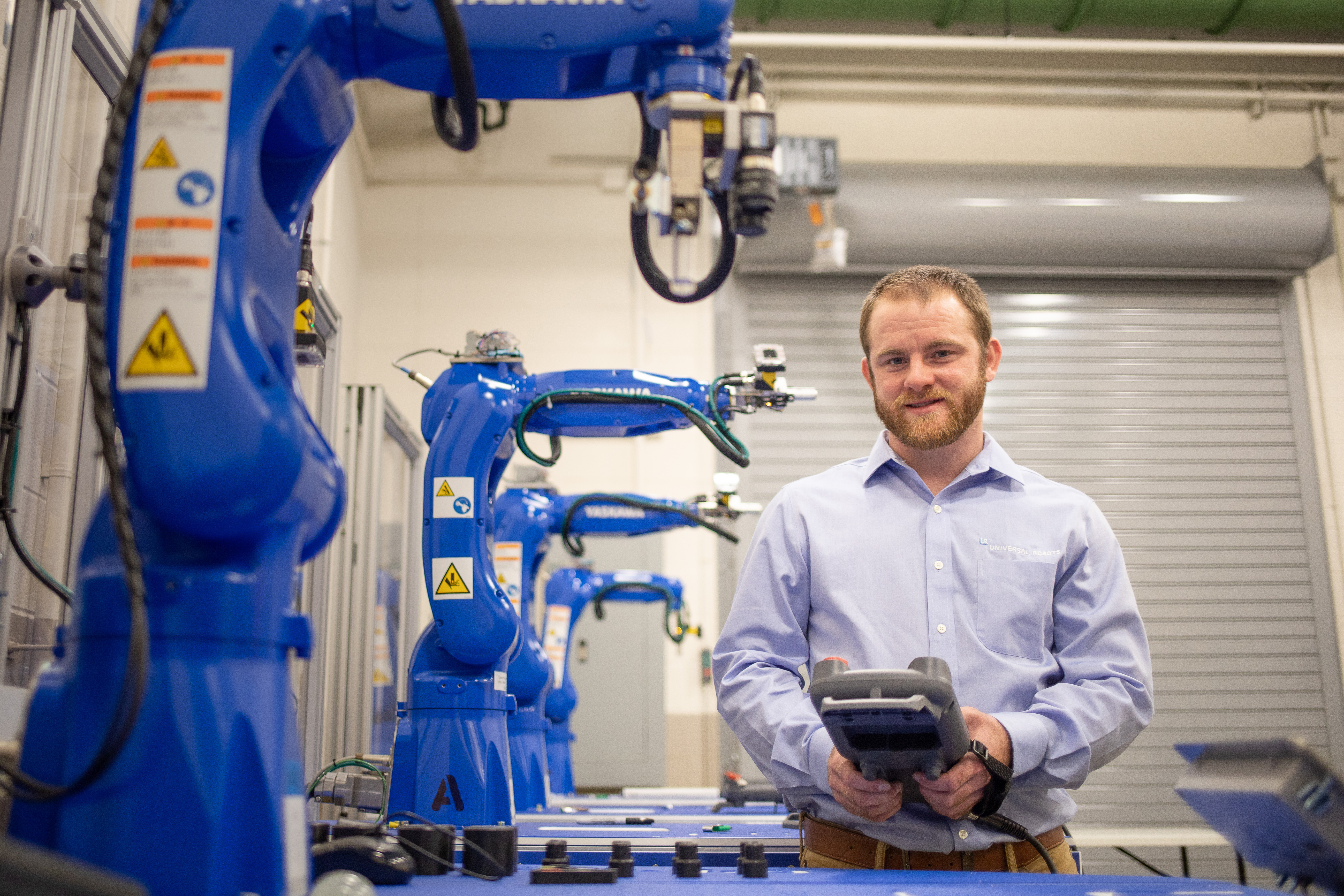 After moving to McMinnville, Sommers discovered that the location where he parked his tiny home was right down the road from Motlow State Community College's Automation and Robotics Training Center. He admitted that he didn't even know Motlow existed in McMinnville at the time. It was just by chance that he moved close to the campus. "I was driving by and saw the robotic arms out front of Motlow, and I wanted to find out more," he recalled.
"I knew from my internship that I needed hands-on technical training. When I discovered that was what Motlow offered, I knew this was where I needed to be to start a career," he said. From his apprenticeship, Sommers learned that mechatronics was a technical degree and everything he would learn from it applies on the job.
Sommers started pursuing an associate degree in Mechatronics in 2021 at Motlow. "I always had mechatronics on my mind," he said. Fortunately, he was able to take advantage of the TN Reconnect program because he still hadn't completed a degree. Reconnect paid for his classes, and he continued to work to pay for his books and other needs.
On his way to school one day, he wrecked and totaled his truck. "I didn't know what I was going to do," he admitted. Not long after his accident, he was riding with his girlfriend, and they passed an old 1991 Honda on the side of the road. Sommers talked to the owner and discovered that the car had been parked there for 11 years. He bought it for $100 and towed the clunker back to his tiny home, unsure if it would start.
"The gas tank was rusted, so we replaced that. Surprisingly, after that, it started right up! The fuel gauge didn't work, so I had to remember to fill it up before I drove anywhere," he said. But the car got him to classes and to work.
"I wasn't as in touch with my family. I pushed people out, and it really wore on me." Despite the small victory of now having transportation, Sommers said he was still struggling with his mom's death and started to feel life wearing him down.
Challenging living conditions, unreliable transportation, and a lack of financial support were barriers Sommers needed help navigating. Turning in the blank test to his instructor was the turning point he needed. He discovered that Motlow's faculty do more than pass on knowledge and skills.
"We get to know them and often stay in touch after graduation," explained Sand.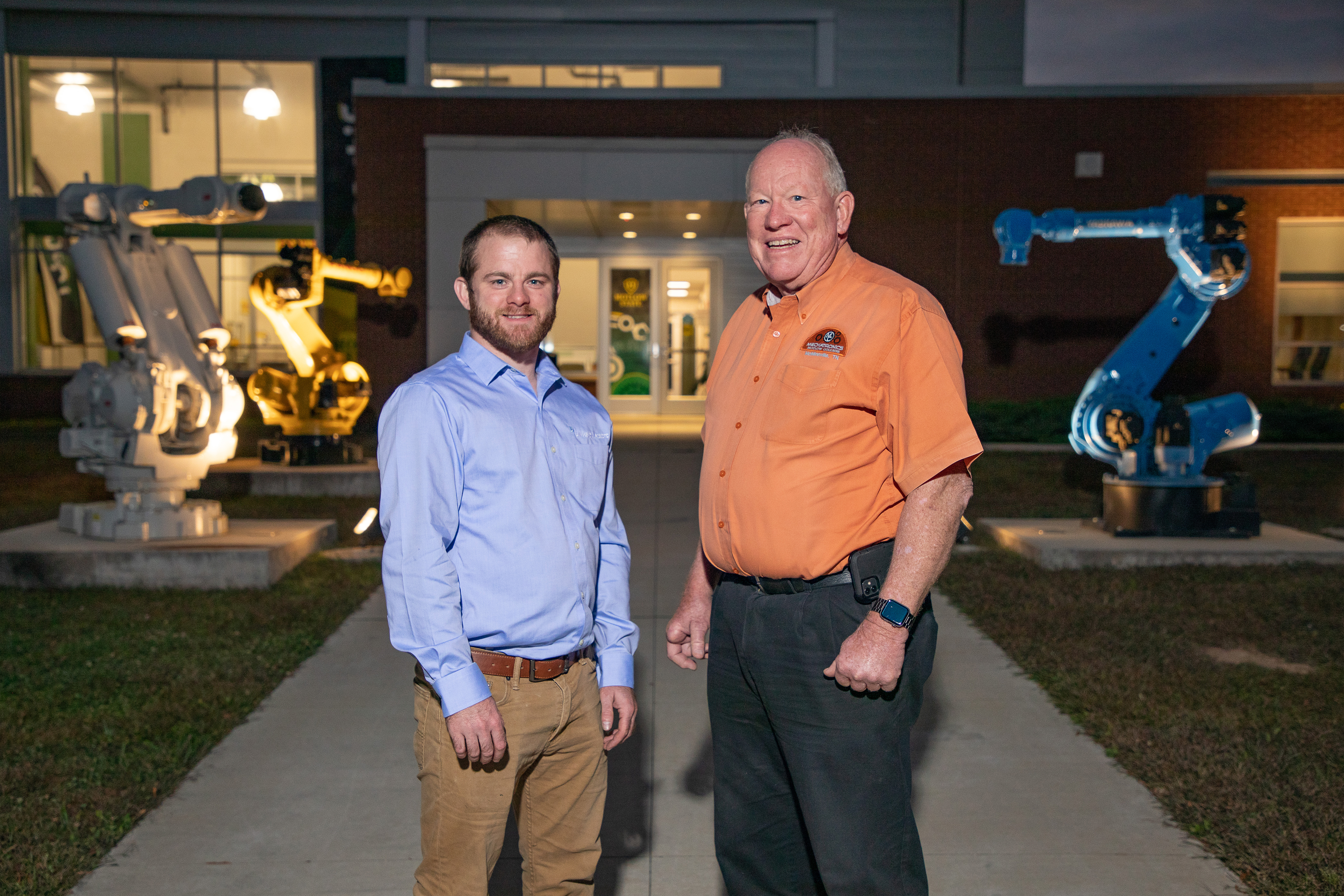 When then Dean of Mechatronics and now Executive Director of Motlow's ARTC Larry Flatt discovered the student's predicament, he worked with various Motlow leaders to help Sommers find the support he needed to complete his degree.
"Motlow takes care of its students," said Flatt. "I am proud that we could collaborate and fill a need."
"They helped me with food and finances," Sommers said. "They made sure I was able to finish my degree. Even before I told them everything, I felt I could always communicate when I needed more time or extra help with something. They were always very understanding and accommodating with deadlines when possible."
Sommers made remarkable progress despite many obstacles. "I was so close and had a goal in mind. I am extremely grateful that I had people around me who wanted help. You create a family during the two-year program at Motlow."
"You have the same instructors throughout the entire program. All the teachers at Motlow have worked in the fields they teach and have a lot of real-world experience to draw from," he said. Additionally, Motlow's class sizes are smaller and more personable. "They get to know you. You aren't just a number. This is why I felt like I could open up when I was having a hard time. And they did everything they could to ensure I understood the material."
Sommers completed his Mechatronics Associate Degree and earned his University Parallel Associate of Science Degree with an emphasis in Mechanical Engineering from Motlow in the Spring of 2022 with a 3.8 GPA.
Coupled with experience from his internship, Sommers was excited to gain additional practical knowledge from his Motlow education. He said it opened pathways he didn't feel would have been available without a degree. "I received hands-on training with programmable logic controllers and computers that I would never have received at a four-year university."
Just before graduation, he secured a high-wage career. He was particularly proud of his decision to pursue Mechatronics when he learned he was making more money starting out than his friends who completed bachelor's degrees in mechanical engineering. Sommers now works as a robotics field service engineer for a robotics company based in the southeast region that operates worldwide. He said he feels he wouldn't be as successful now if it weren't for Motlow.
Sommers advises adults considering starting their college education not to be afraid to ask for help. "Many resources are available to help students they may not be aware of, and you can get what you need by asking," he said.
"Do it with purpose. Have an idea of what you want, and don't waste the opportunities available to you," he said. "I don't think many people come into the program fully understanding what Mechatronics entails. Motlow's program is way above other institutions. You earn certificates and micro-credentials along the way that you can add to a resume and set yourself apart in job interviews."
For more information, contact [email protected].