Motlow EMS Students Participate in Mass Casualty Exercise in Sparta
December 1, 2022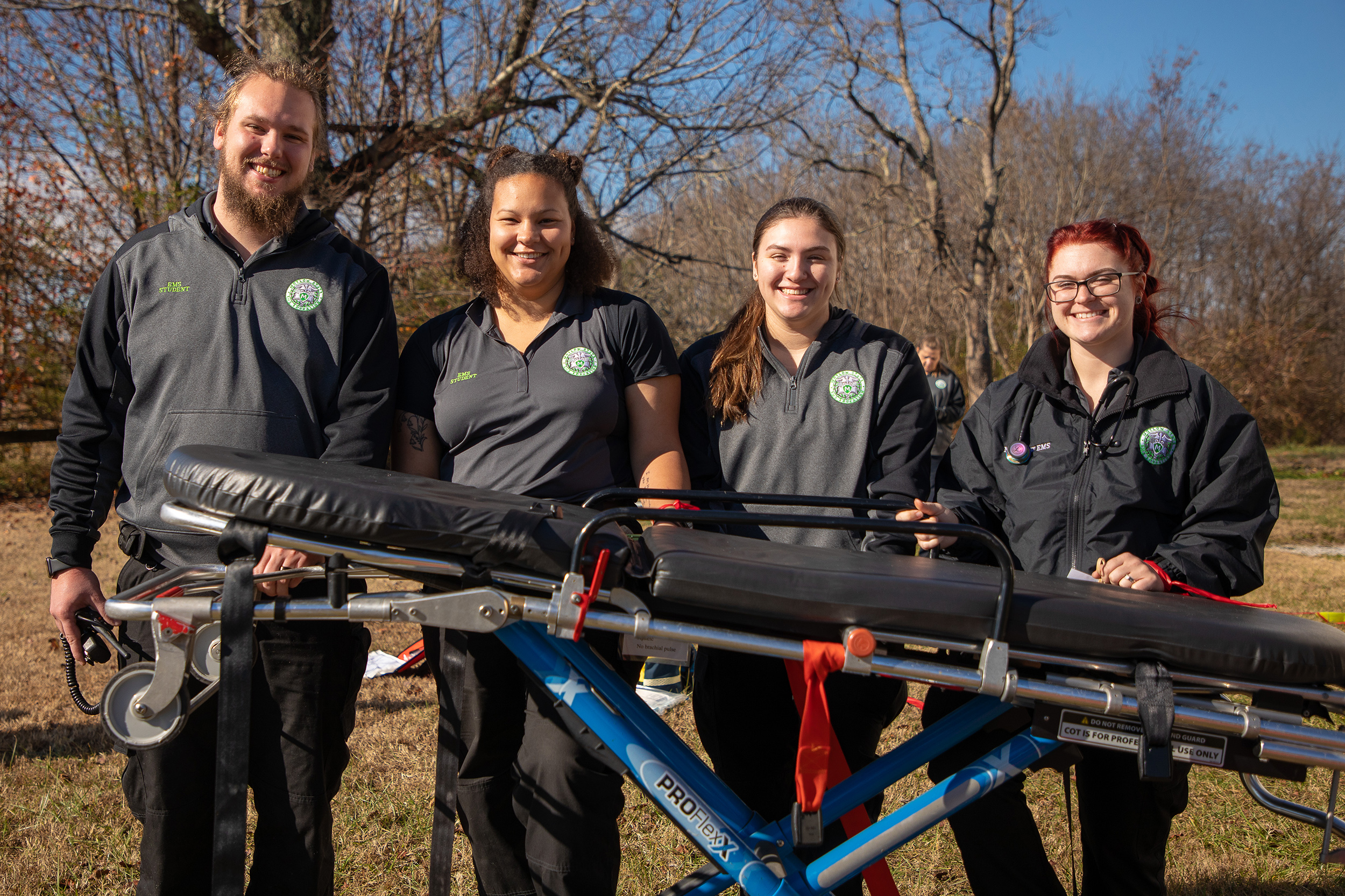 Approximately 30 Motlow State students participated in a simulated mass casualty exercise at the College's Sparta site Nov. 30. The exercise simulated an emergency response to victims trapped and injured in a building damaged in a tornado.
The event tested their knowledge in a realistic situation, which better prepared them for their future as medical service providers.
"You never know when something like this will happen. We all received great insight on how to handle these types of situations in the event we will ever need to," said Motlow student Alexis Hillis. "I like how real it felt and I learned a lot from this event."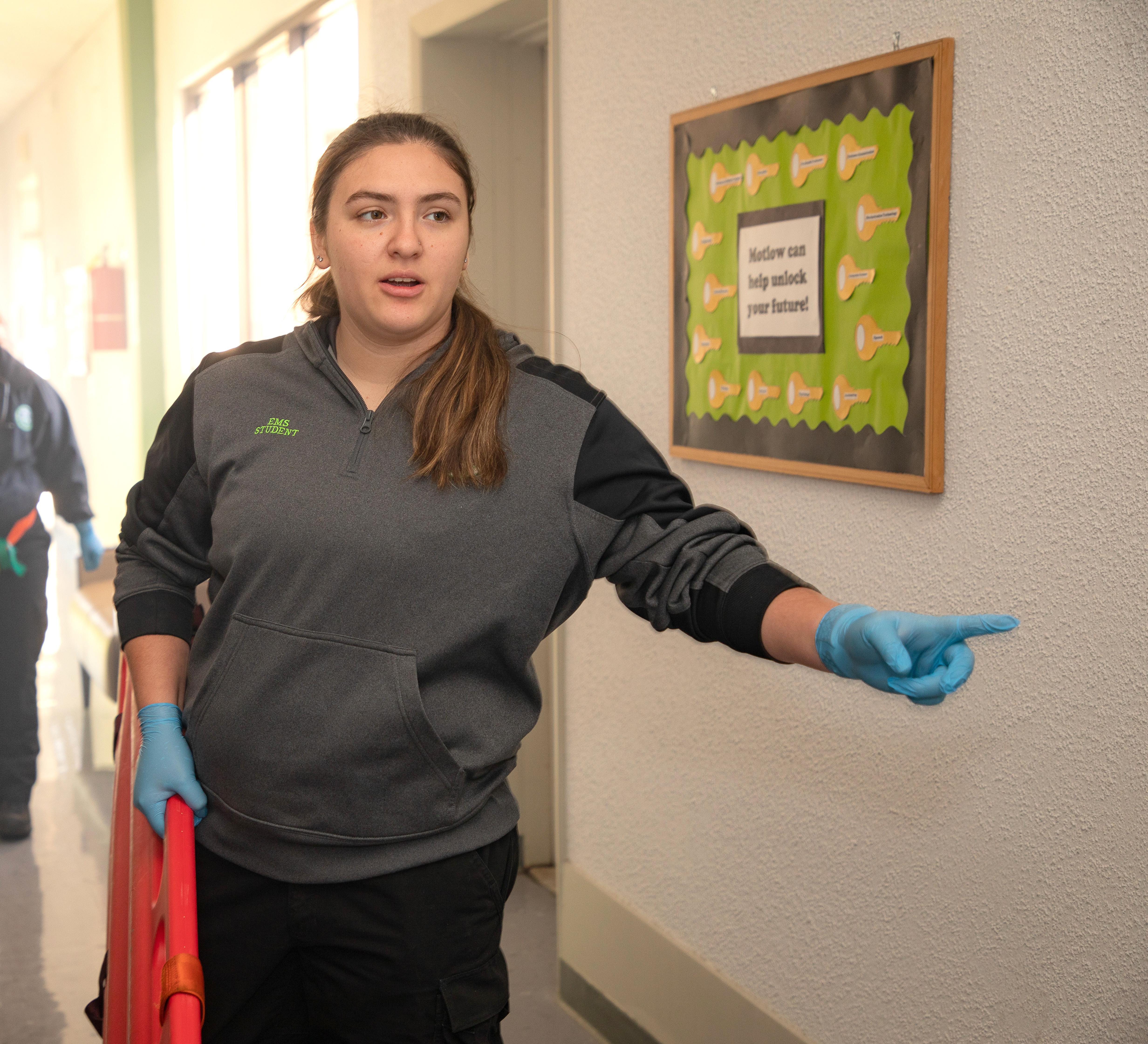 "This was a great experience for all EMS students, from basic EMT to paramedic," said Motlow student Gaby Monzon. "I hope there are more events like this in the future."
Students in the EMS classes at Motlow are taught how to use a triage system to assess and treat patients in any emergency. This exercise provided hands-on triage training.
"They must rapidly assess each patient and determine which clinical category that individual belongs in to better enable rescuers to treat adult and pediatric patients. The goal of a triage system is to do the greatest good for the most significant number," said Motlow EMT/AEMT Coordinator Brian Williams.
Students, who may not have known each other prior to the exercise, had to work together to navigate the scenarios presented.
"The best time to make a mistake is while learning in school," said Motlow's Director of EMS Houston Austin. "It is important for them to be ready for any situation they might come across in the field."
Motlow has a wide variety of options for first responder jobs in high demand. Find out more about Motlow's EMS programs at Motlow.edu/EMS. Registration is open. Classes start January 17.